We are delighted to welcome Rob Davison as our new Head of Customer Success here at WeTrack. Rob brings a wealth of major event experience and it is great to have him join the team. Here, we get to know Rob a little better…
Welcome to WeTrack, Rob! Firstly, could you tell us about a bit about yourself?
Thank you. Really happy to be joining the WeTrack team. I'm a Canadian living here in London, UK. This is my second time living in the city, having first lived here between 2010 and 2012 during the build-up to the London Olympic Games. Previous to this I've lived all over the place, including Glasgow, the Gold Coast of Australia, and almost every major city in Canada. To say I've had a bit of a nomadic lifestyle would be an understatement.
I've been working in sport and major events since 2005 which has taken me to all sorts of interesting places. Prior to this I was a competitive figure skater, representing Canada on a few occasions up to the ISU Championship level. At this point in my life however I've traded in the blades for running shoes and bicycles and can often be found cycling and running around the hills in Surrey, south west of London.
So how have you ended up arriving at WeTrack?
After my skating career finished in 2005 I started my professional life working for Skate Canada, the governing body for Figure Skating in the country. At that time the sport had just gone through a major transformation in the way it was judged. It was my role to develop and implement the principles of this judging system throughout all levels of skating in Canada. In 2008 the opportunity came up to join the Organising Committee for the 2010 Vancouver Olympic Winter Games, and I jumped at it, starting me on an 11 year journey of major global events.
From Vancouver, I worked on the 2012 London Olympics, the Glasgow 2014 and Gold Coast 2018 Commonwealth Games, the Toronto 2015 Pan Am Games and most recently the inaugural European Championships event held in Glasgow in 2018. It's been a whirlwind of events, meeting new friends, saying 'see you later' to old ones, packing and unpacking, hard work and incredible experiences.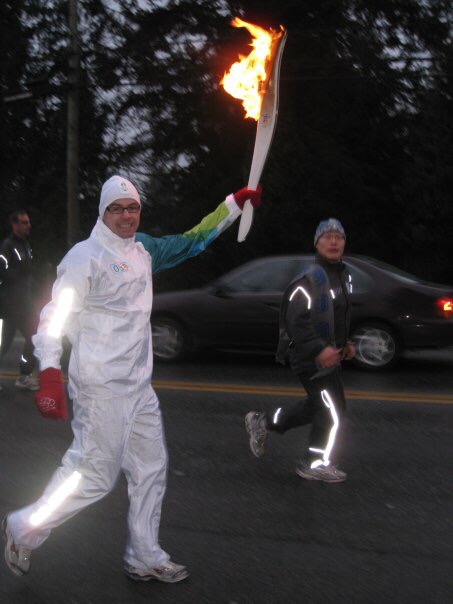 What exactly will you be doing at WeTrack?
I will be taking on the new role of Head of Customer Success. My role will be to take the already great level of customer support at WeTrack and expand on it to ensure the products and services we deliver are maximising the benefits for our clients. I aim to use my experience gained through years in major event organising committees to help our customers better plan for and execute their projects, big and small.
What's a mega-event industry 'wisdom' that's always stuck with you?
Someone once told me that the only certainty in major events is change, and this is definitely true. Although countless events have come before yours, in many cases this is the first time that a major event is happening within the local environment. Good project management will always consider new and more efficient ways to deliver services in a way that best reflects the local constraints.
A second piece of advice would be to always question anyone who says "that would never happen." Odds are that they're right, but never underestimate the power of major events to bring out the unanticipated. Did you know for example that there was a solar storm during the 2012 Olympics that missed the earth by only 9 days? Had that outburst hit the earth there could have been massive communications outages worldwide. With this knowledge in hand many events now add this type of event to their risk registers to ensure the possible impact of such an occurrence is mitigated. In the end, good contingency planning won't prepare you for all eventualities, but it will give you a framework to base your decisions on and move forward when things don't go to plan.
Thanks Rob! Brilliant to have you on board.
Following in Rob's footsteps? Check out what we can offer major event operators!