WeTrack is delighted to announce a new three-year contract with Northampton Saints to support the professional rugby club's venue management and matchday operations.
Saints will use WeTrack's incident management and venue checks modules to improve matchday and 365 operations at Franklin's Gardens, their 15,200-seater stadium. The ground is located in the St James district of Northampton and has hosted the Club since the 1880s. With Saints still competing for domestic and European honours when the season resumes next month, the Club could yet be bringing glory back to Franklin's Gardens in 2020.
WeTrack's incident management and event control module combines incidents, logs, checklists, tasks and jobs and enables location mapping, contingency planning and an overall dashboard view. Our new venue checks module lets events and venues automate their checks before opening and throughout the day, providing greater efficiency, accountability and confidence in the readiness of your site.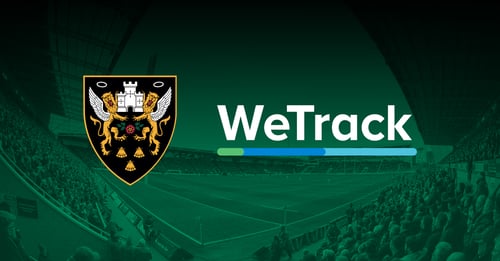 Mark Darbon, Chief Executive of Northampton Saints, spoke highly of the new partnership: "At Northampton Saints we pride ourselves on delivering a fantastic experience for all visitors to Franklin's Gardens. Getting this right is dependent on having in place best in class operational processes and procedures. We are delighted to be working with the WeTrack team to help us do just that. Their platform, which has been deployed at major events all around the world, will be invaluable for our matchday and major events teams."
Peter Ward, Managing Director at WeTrack, is very happy with the news: "I am delighted that we will be working with Northampton Saints at their great stadium. It is great for us to be working at a venue like this and we look forward to supporting their matchday operations over the next few years."
It is a very exciting project for WeTrack to be involved in and we cannot wait for matches to restart at Franklin's Gardens!
Click here to learn more about our stadium operations software.