WeTrack, a provider of planning and operations software, and Eight Associates, a multi-disciplinary sustainability consultancy, have announced a strategic partnership that will help the Sports, Events and Entertainment industry reach their Net Zero Carbon targets. Together this collaboration can provide credible and measurable ways to assess the carbon footprint of major sporting events and support the strategic direction of organisations reaching their sustainability commitments in the long-term.

"This partnership creates an incredible opportunity to use WeTrack's industry-leading software to collect and store all of the vital data for an event that can then be expertly assessed and verified by our team of consultants", said Chris Hocknell, Director at Eight Associates.
WeTrack are launching their sustainability tracking software that enables events and organisations to set targets, track indicators and understand their environmental impacts. This module enables organisations to have visibility of and confidence in their sustainability efforts, and establish greater clarity of approach in making positive environmental change for all of their work across the world.
"Our new sustainability tool is designed to collect quality data around an event or organisation's sustainability impact, which in turn allows the client to effectively monitor and see where improvements can be made. With the tool's reporting functionality, organisations can clearly visualise their starting point and how far they need to go to reach their sustainability targets", commented Peter Ward, Managing Director at WeTrack.
One of the core benefits of this partnership is that the Eight Associates team can verify this data and give expert advice on how an event or organisation can make improvements. For the sports, events and entertainment industry specifically, this can be a complex process and so Eight Associates are well placed to support clients in bringing sophisticated sustainability strategies that are founded on robust and credible data. Using their consultative approach they can make the most of the WeTrack partnership to help organisations in this industry identify their carbon footprint and build a roadmap to Net Zero Carbon.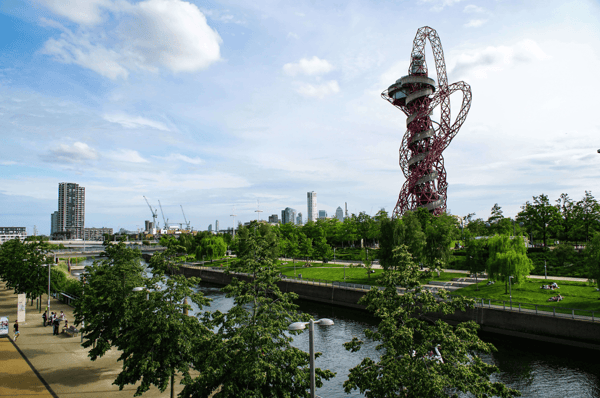 "It's a very exciting time for this industry as many organisations are beginning to explore their environmental impacts, and this partnership provides them with a simple and credible way to introduce greater efficiencies with their events and create targets for long-term sustainability", added Chris Hocknell.

About Eight Associates
Eight Associates is a multi-disciplinary sustainability consultancy who work across all sectors to provide comprehensive assessments of current environmental performance and strategic direction to achieve positive measurable impacts. They have an extensive range of proven experience in sustainability strategy, environmental assessment, and technical analyses. By working closely with organisations to provide carbon footprinting, they can utilise the offsetting and certification services of their sister company Natural Carbon Solutions to credibly verify your actions.

About WeTrack
WeTrack provides planning and operations software for sport, events and venues, with modules in planning, sustainability, readiness and control. We are a global SaaS company passionate about helping the sports and events industries to succeed, making your complex work simpler and more collaborative. Now, we enable events, venues and organisations to track sustainability properly and improve your standards. Based in the UK and Australia, and with clients all over the world, we are committed to improving your operations.