As we build up to the release of our new sustainability tracking software for sport, events and venues, we are running a series of articles digging deeper into the areas that organisations in this space will want to track. Final article in the series - equality and diversity.

What do we mean by equality and diversity?
Equality and diversity is about opportunity; removing discrimination to ensure that everyone in a society, an organisation, or any other institution is treated similarly and fairly, regardless of gender, race, sexuality or any other characteristic. It means providing equal job opportunities and building an inclusive workplace.
Which United Nations Sustainable Development Goals does it particularly relate to?
Every Goal is relevant to issues of equality & diversity, because there is unfortunately huge global inequality for each of the problems the UN are trying to tackle. Most directly relevant, though, are 5 Gender Equality and 10 Reduced Inequalities.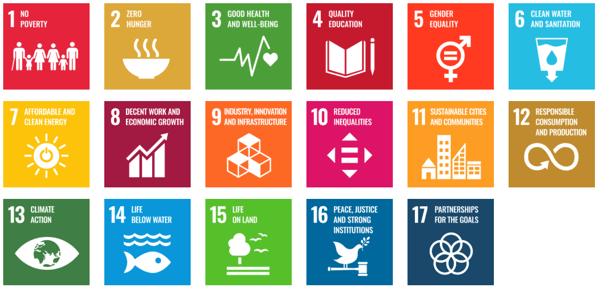 Why should you track it?
There are two primary reasons to track your equality and diversity as an organisation: to ensure that you are acting fairly towards employees, job applicants, suppliers, clients and stakeholders, and to reap the benefits of a more inclusive, diverse and engaged workforce.
There are many ways this will help your organisation to flourish - both internally and externally. Externally, it boosts your reputation, bringing commercial benefits. Internally, it increases creativity, ensures a range of perspectives, increases productivity and reduces employer concerns. This makes your organisation a fantastic place to work for you and your team - as well as bringing commercial benefits too, of course.
According to Boston Consulting Group, "diverse teams produce 19% more revenue" - because they better understand the needs of their customers and stakeholders.
Which metrics should you be looking at?
There are headline metrics, easy to track, around the diversity of your organisation: what is the % of men and women, what % of your organisation is BAME. Set a goal within your organisation for each of these metrics - perhaps taking the demographic of the country you operate in as a starting point - and track towards it quarterly.
There are many characteristics which you could track in a similar way, including race, gender, ethnicity, nationality, education, experience, age, disability, and family status. Think about which diversity issues are most relevant to your organisation and your industry. For example, if your organisation delivers events all around the world, you will want to track metrics around nationality to ensure that you have global perspectives that understand different regions and cultures. This piece by Culture Plus Consulting provides plenty of ideas for metrics you could track based on the type of work you are doing.
In terms of equality, a lot of your metrics will be around the consistency of opportunity that you give to staff. Is everyone given the same training and opportunities for personal and professional development? Are all job candidates given the same application and interview process? Having formal policies in place will enable you to answer 'yes' to these questions.

WeTrack's Sustainability Tracking Software
Track sustainability properly: improve your standards, hit your targets and share your achievements. WeTrack is building sustainability tracking software for sports organisations, major events and venues. Your customers are demanding that you track sustainability and we are giving you the tool to do that: managing your information in one place, collaborating with and engaging your team - and having confidence, and proof, that you are making a positive impact on the world around you.
Get in touch to learn more about how we are helping organisations like you to track their sustainability. Or, watch our short introduction to WeTrack. Thanks for reading!